Grimsby Docks and Tower at Sunset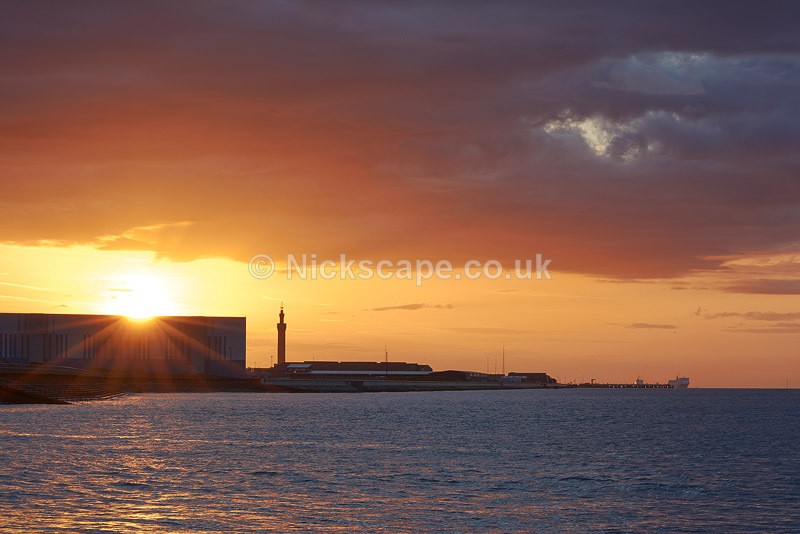 On this evening I made the trip over to Cleethorpes from Sheffield to capture the sunset, leaving Sheffield the conditions looked promising but as I got further towards the coast the sky changed and I arrived at Cleethorpes to find thick cloud cover. I waited around for an hour or so to see how the evening would develop and made my way to the northern most point of the promenade to shoot towards the docks as this seemed to be the only point where I could get a view to where the light would likely appear.

The evening turned out to be one of the rare occasions that rewarded the effort and later on in the evening the setting sun appeared below the cloud cover to present one of the most intense sunsets I have seen this year. The beautiful light appeared for literally 5 minutes and soon disappeared for the rest of the night - thankfully I managed to capture the scene from a few different angles and made the 145 mile round trip worthwhile.
Taken from the northern end of the Cleethorpes Promenade looking towards the docks at Grimsby and the famous dock tower which was built in 1852.