Eilean Donan Castle - Loch Duich - Scottish Highlands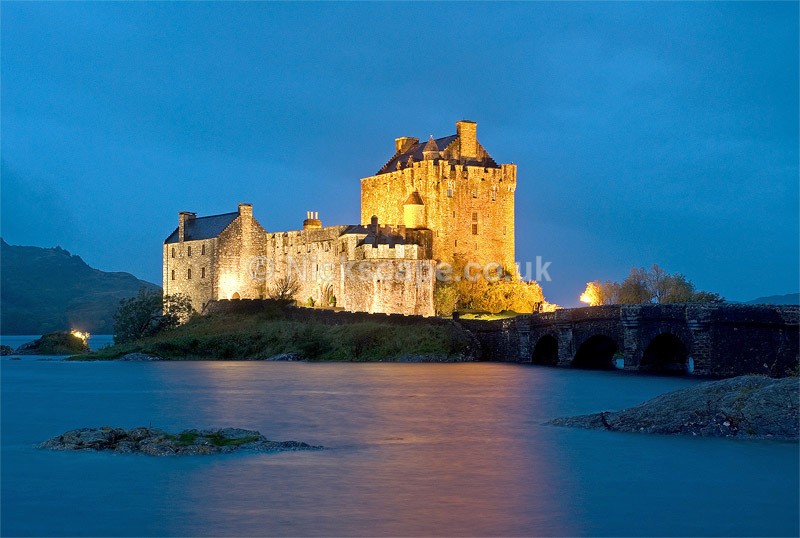 The tide on this evening was unusually high due to the storm which we had experienced during the day and this allowed me to make the most of the reflections in the high waters.
Fully illuminated soon after darkness had fallen, Eilean Donan Castle sits on its own island on Loch Duich. Possibly the most famous and recognisable castle in the Highlands, Eilean Donan has a great and colourful history.